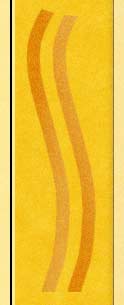 LITTLE JACK MELODY AND HIS YOUNG TURKS CELE BRATE DAN'S SILVERLEAF, PART OF THE ICONIC DENTON VENUE'S 15 YEAR ANNIVERSARY WHOOP-DE-DO MONTH, WITH A GIG ON THURSDAY, JUNE 8, 2017, WITH THE DOWNBEAT AT 8:30 PM CST, PUNCTUALLY
DATELINE 5.30.17, LAS VEGAS, NV: Las Vegas–you don't want to know and I don't want to tell you. I'm undercover here for a few days, for personal reasons which I can't disclose, although they're good reasons, but not open to the public. I'm undercover, and I've got my orders.
But looking out the window here from room 21116, onto the infernal crazed snake of Strip below, citizens foreign and domestic shuffle or snuffle or enuffle on by in vainglorious search of their next fix of fleeting validation and titillation, ephemeral, hollow, and doomed. I've seen it all before, believe me; I've seen it all before.
Trust me or don't but I'm wishing them all lucky 7s and 11s in Dantean perpetuity along that simpering, smirking roulette wheel that circumnavigates both the fourth and eighth Circles of Hell. Good luck, friends all, because you're gonna need it. Believe me or don't. No one learns from someone else's mistakes. It's gotta be an inside job.
But that's not why I asked you here today. I just happen to be in Hell's Hindquarters at the moment, and this is a message in a bottle. I know it's been a long time since we communicated at all, digitally, analogly or face-to-facely. It's my fault and I'll be the first to cop the mea culpa. Fifth schmifth. Deniability never was my strong suit anyway–and since you asked, my strong suit is MIA at the cleaners, and I'm still looking for the phantom ticket to get it off that carousel.
But that's not why I asked you here today—
It's time for another LJM gig, and it's time to let you know about it, and it's time to take you behind the scenes. The specs:
LITTLE JACK MELODY AND HIS YOUNG TURKS—
(Brad Williams, harmonium; Dave Monsch, saxes and clarinet; Chopper Bergeron, trap kit; Simon Willats, tuba; and LJM, singing and trace elements.)
IN PERFORMANCE AT DAN'S SILVERLEAF.
103 INDUSTRIAL ST., DENTON, TX, 87201. danssilverleaf.com
THURSDAY, JUNE 8, 2017, SHOWTIME 8:30 PM.
CELEBRATING THE 15 YEAR ANNIVERSARY OF THIS, YES, ICONIC VENUE.
As I've always said, I didn't get where I am today by not recognizing that Dan Mojica, proprietor/owner of this venerable venue and social hub, is an Übermensch of the first order. A finer friend you will not find. And a bigger lover of: a) live music, b) 'ain't no downstream beer' Coors draft, c) the occasional Jägermeister, d) Denton itself, and e) Aaron Copland's Our Town you will not find.
So it's a great honor and privilege to have been invited by Dan to be part of his anniversary celebration. Dan's Silverleaf is a rara avis in this town: a) a den of iniquity, b) an inn of diniquity, c) a locus of dreams fulfilled and broken, heartbreaks pending or averted, d) a melting pot of friends, families, acquaintances, bitter enemies, exes, futures, e) a thrumming undercurrent of possibilities real and imagined, probable and impossible.
Live music, jukebox music, yellowy popcorn, Bushmills vs. Jameson, Guinness vs. Lone Star, bordertown bordello turquoise interior vs. bordertown whorehouse turquoise trumpet-vined exterior backyard—in short, a home away from home, from opening to last call and the shadowy shards beyond. Dan's Silverleaf. Highly recommended. 15 years young and going strong.
And in case you didn't notice, on this occasion LJM and his Young Turks will be returning to its horse-drawn origins–forget the electricity and electronics, we're going pumping harmonium, blatting tuba, squonking reed instruments, galumphing circus-streaked trap kit, and snippets of blasted tenor banjo and finesse-challenged cornet. And maybe some floor lamps for good measure. I'm in Las Vegas, you'll recall, and these lasers have done me in. We're going no-tech. And quiet. So don't miss this one.
What the hell am I doing in Las Vegas? Tell me, Mr. Siegal, how do I get out of here? Virgin Airlines, oh the irony, coming to the rescue tomorrow morning. Message in the bottle found. (Congratulations, Mr. Williams. Hellsyeah. And lovely to see you, Ross, Dave, Ricky, Alex and Richard. And Big Elvis. The rest stays in Vegas.)
Seeyasoon, no really,
LITTLE JACK MELODY
Denton, TX
twitter.com/LJackMelody